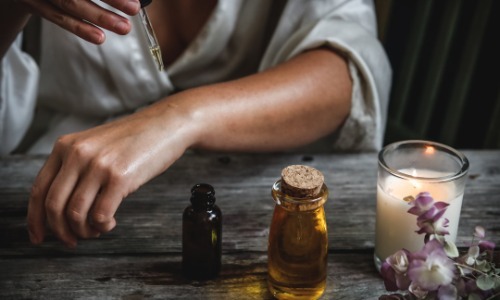 5 Natural Alternatives to Coconut Oil for Sensitive Skin (Part 2)
Coconut oil has long been considered one of the go-to natural beauty products. And for good reason – its properties include hydrating, moisturizing, anti-ageing, anti-inflammatory and antibacterial benefits. However, if coconut isn't for you due to sensitivities to coconut and its derivatives, there are plant-based alternatives which provide similar results.
1. Argan
Argan oil is an all-natural anti-aging remedy packed with retinol and vitamin E – two antioxidants known to protect skin against free radical damage that causes fine lines and wrinkles. Its moisture-retaining qualities help keep delicate areas such as under the eyes hydrated.
This is extremely nourishing and can be used as both a facial and body moisturizer for all skin types, but especially beneficial for dry or sensitive skin types. It contains both oleic and linoleic acids – essential ingredients in providing moisture without being oily. Argan has been shown to decrease signs of aging by improving scars, burns, stretch marks and blemishes.
It also softens cuticles and nails. Argan may even be used as an antidandruff solution or even used as a hair conditioner.
Isabella's Clearly Organic Argan Oil for Hair, Skin and Nails
Find it on Amazon
For use on facial skin, rub in one or two drops using small circular motions using fingertips. Try it as a lip exfoliator/moisturizer by mixing one drop with brown sugar to make a quick homemade scrub. This will help keep lips soft and supple at the same time.
When selecting an argan oil product to use in skincare treatments, look for pure and unrefined options with traceability that were produced ethically at their source. Search for 100% organic, unrefined argan oil.
Store your argan oil in a dark glass bottle to preserve its best properties over time.
2. Avocado Oil
Avocado oil is produced from the pulp of ripe avocados grown in warm temperate or tropical regions worldwide. It contains plenty of monounsaturated fats as well as large quantities of vitamin E, K, and potassium. Stable at high temperatures, avocado oil has many uses in both food and cosmetic applications.
Human bodies easily absorb oil and it acts as a natural moisturizer for skin. Furthermore, it has been known to improve elasticity and reduce wrinkles – making it an excellent option for sensitive or mature skin types. In addition, this oil hydrates hair to prevent split ends and breakage as well as having antimicrobial properties which may help clear up acne breakouts. Avocado oil is non-comedogenic so can safely be applied on facial areas without fear of clogged pores.
Avocado oil can be found both in skincare products containing it and homemade. Use avocado oil in the bathtub to soothe and soften skin or add it to a facial mask, or combine with other ingredients for an anti-aging and soothing treatment.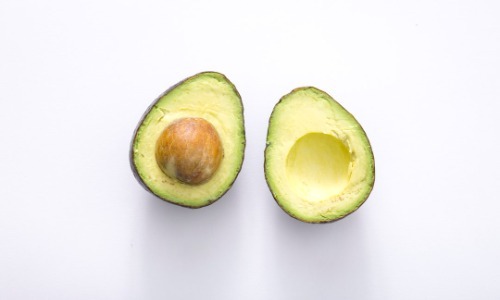 In addition to its moisturizing effects, it also has anti-inflammatory effects which may help treat conditions like psoriasis, eczema and seborrheic dermatitis as well as increasing collagen production resulting in firmer and more elastic looking skin.
3. Olive Oil
Olive oil has long been recognized for its ability to increase skin hydration and soothe irritation, with its rich source of fatty acids helping reduce inflammation, manage oxidative stress, and fight bacteria/fungus contributing to skin issues. Furthermore, its anti-inflammatory properties make it particularly helpful for those suffering from sensitive or irritable skin conditions. Studies have even shown how effective olive oil treatment may be against conditions like atopic dermatitis and psoriasis.
Vitamin E in olive oil helps protect against free radical damage while simultaneously encouraging cell repair. Olive oil is not only an incredible hydrator; it also acts as an amazing emollient to soften skin and help seal in moisture. You can apply small amounts directly onto your skin or find cream or lotion that contains olive as a topical treatment option.
Slathering olive oil directly on sensitive skin isn't recommended. It could damage the skin barrier, leading to dehydration and breakouts for individuals with compromised barriers. If you're new to using olive oil, start by testing out a dime-sized amount on your forearm to assess how your skin reacts before beginning regular usage.
Though olive oil offers numerous skin health benefits, it's essential that you purchase only high-grade products. Look out for labels that indicate high-quality and unrefined oils such as "cold pressed" or "organic." This indicates a product of superior quality. Dermatologists caution against using the kind of olive oil found in commercial cooking as this type is likely refined, which could irritate sensitive skin.
4. Shea Butter
Shea butter is another excellent coconut oil alternative for sensitive skin. It is extracted from the nuts of the shea tree. Shea is packed with vitamins A, D, and E which have numerous skin-nourishing benefits. It is known for its ability to moisturize dry and irritated skin by penetrating multiple layers.
Shea butter contains several beneficial fatty acids similar to coconut, such as linoleic and oleic acids. It also contains high levels of antioxidants that neutralize free radicals that damage cells and cause inflammation and aging. This makes it a great addition to your skincare regimen as it can combat oxidative stress while diminishing fine lines and wrinkles.
Shea butter also improves the look of aging skin by reducing dark spots. For people suffering from atopic dermatitis, it may reduce colonization by bacteria associated with their condition.
This alternative oil can also help prevent cracked hands and brittle nails. To strengthen and moisturize cuticles and nails, apply topically just a small amount of shea butter. This may help soothe symptoms on your hands associated with psoriasis such as itchiness and redness.
Furthermore, shea has moisturizing effects help decrease breakage in hair without increasing split ends. Just make sure that raw unrefined shea butter is chosen so as not to lose all its essential healthful nutrients.
Dermatologists suggests shea butter as an ideal option for people with sensitive skin, as it's less likely to cause allergic reactions than olive or coconut. Although you can use shea butter on its own, you may find it's particularly useful when combined with ingredients meant to hydrate both the skin and hair.
5. Hazelnut Oil
Hazelnut (Corylus avellana) is an immensely useful nutritive oil that can be utilized in skincare and cosmetic products. It provides moisturization for both hair and skin while having anti-ageing effects. It is rich in antioxidants and fatty acids and has a mild fragrance.
This oil is great for moisturizing your skin and improving its ability to retain moisture. While being extremely hydrating, it absorbs quite well into the skin. Hazelnut oil does not leave a thick greasy or sticky layer on your skin after application. This makes it a great oil to apply in the mornings, since you won't have to worry about being too shiny during the day.
Hazelnut oil can be added to moisturizers, face masks, or pore astringents to calm sensitive skin conditions.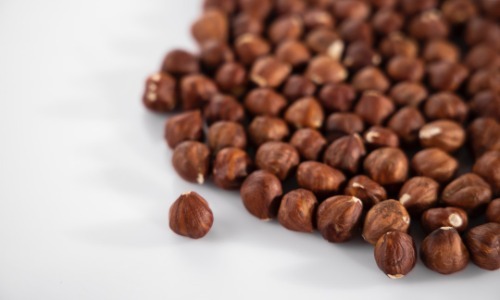 If you are a big DIY person when it comes to skin care and personal care products, you'll find it helpful to know that hazelnut oil has a heat stability of 247 °C. This means it makes a good carrier oil.
Do you have a favorite way to use one of these oils? Share your tips in the comments. Also check out the first part of this article: 5 Natural Alternatives to Coconut Oil for Sensitive Skin