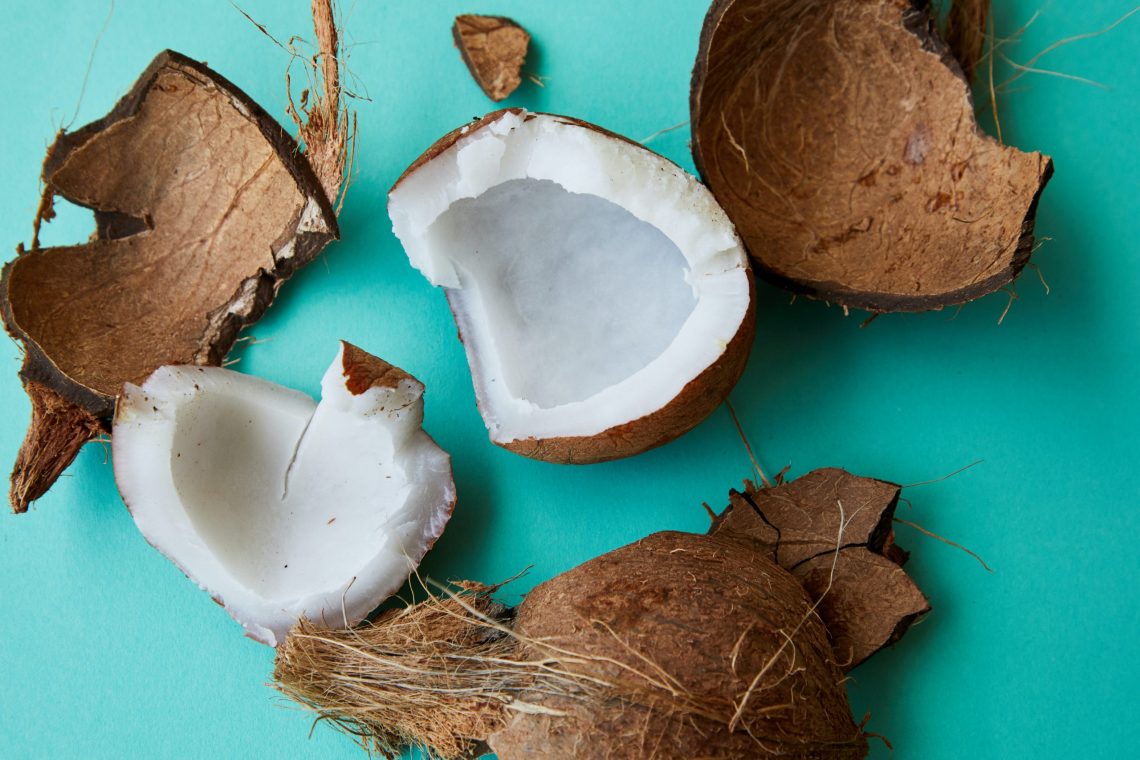 Does Honest Beauty have any skin care products without coconut?
Let's be honest about Honest Beauty. They adore coconut and putting it into their products. We're happy for them. Coconut is awesome: it makes their products moisturize, foam, and be creamy as can be. Best case scenario for them, worst case scenario for those of us with a coconut allergy. Since we all want to look like Jessica Alba, we compared the ingredient lists of Honest Beauty's skin care products to our Ultimate List of Coconut Derivatives in Skin Care. The result? Yes, Honest beauty does have one skin care product that does not contain coconut or coconut derivatives. Honest Beauty's Organic Beauty Facial Oil does not contain coconut or coconut derivatives. In celebration of this, we're going to tell you all about it.
Honest Beauty Organic Beauty Facial Oil
There's a very important difference between looking like you are glowing and appearing oily. Honest Beauty's Organic Beauty Facial Oil absorbs into your skin after application so that you look like you're glowing from within instead of looking like you just rubbed some fried chicken on your face.
Take a peek at the organic oils in that make up this coconut free facial oil: Olive, Sunflower Seed, Apricot Kernel, Jojoba Seed, Avocado, Perilla Ocymoides Seed, Chia Seed, Tamanu Seed, Lavender Oil, Pelargonium Graveolens, Pogostemon Cablin Leaf, Lemon Peel, Bergamot Fruit, Ylang Ylang Flower, Cinnamomum Zeylanicium Leaf, Basil, Clove Bud, and Rosa Damascena Flower. Indeed, it is full of organic, vegan, and hypoallergenic goodness.
A lot of people shy away from facial oils because they fear it will break them out. Facial oils aren't the enemy, but you should be picky when picking which oils to use. One oil that is always a winner is jojoba oil. It is noncomedogenic, meaning it isn't the type of oil that blocks pores. Blocked pores are very bad because it causes acne. Jojoba oil is very similar to the natural oil your skin produces, known as sebum. After applying jojoba oil, your skin doesn't have the need to produce more sebum. Thus, jojoba oil doesn't make your skin more oily since it's helping your skin regulate your natural oils.
Other benefits of jojoba oil include its antimicrobial and antioxidant properties. Plus, it provides loads of vitamin E and is moisturizing. For those of us with sensitive skin or coconut allergies, jojoba oil is wonderful since it is not known for causing allergic reactions or irritation.
Honest Beauty Organic Beauty Facial Oil with Avocado + Apricot + Jojoba Oil | Dermatologist Tested + Hypoallergenic & Vegan + Cruelty free| 1 fl. oz.
Available on Amazon
How can you include this facial oil in your skin care routine?
Honest Beauty's Organic Beauty Facial Oil can be used both morning and night. Put one or two drops into your hands and rub them together to warm up the oil, then apply to face. Normally facial oils are applied after moisturizer; think of it as the last step in your skin care routine. Honest Beauty's Organic Beauty Facial Oil is flexible. Like a serum, it can be applied before moisturizer too. Give it a shot both ways and do what's best for your skin.
How has Honest Beauty's Organic Beauty Facial Oil worked for you? Do you have another coconut-free facial oil you prefer? Let us know in the comments.