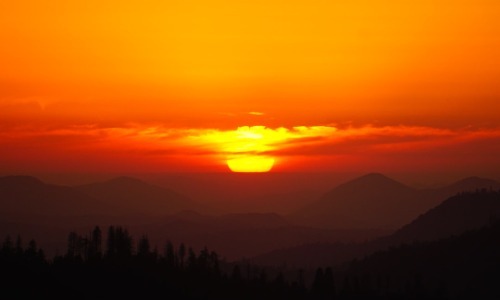 [REVIEW] Acure Brightening Vitamin C Sunset Serum
The texture of this Acure Sunset Serum is very unique. It is solid at room temperature but in your fingers it nearly melts, except for some very small crystals, almost like the ones you sometimes get in honey. I find those crystals never break down, even when I apply it to my face. They do just rub off though. Does this happen to everyone? Did I get a defective tub? Is it deliberate and meant to be exfoliating? I do not have the answers. But the crystals are so small and seem to be concentrated at the top of the tub. They have lessened the lower down I get into the container.
The serum is very light, and if you want to apply it to your entire face, you have to use a lot of it. I find it's lightly moisturizing. I didn't like using it as a night time product because that's when I go heavy on products that I find to be more intensely moisturizing. Instead, I apply it in the mornings. I wake up, splash water on my face, then apply the serum to my t-zone. The Acure Sunset Serum fully absorbs into my skin within a few minutes, and I can apply my sunscreen and makeup afterwards with no issues.
How cute is this bright little glass tub of yellow skin goodness? My favorite thing about this product is the packaging. It's a glass tub with a white top. The label is light and classy. It looks almost the same as the day I bought it. There is some light rippling in the label but not enough to be annoying. It's a sturdy little fella too. I have even dropped it a few times and it stayed entirely intact.
As far as results go, I wouldn't say that my skin looks any brighter. But I will say that my skin stays hydrated during the day and doesn't feel tight and dry at any point. Conversely I never feel like the moisturizer makes my skin look oily. It's a good balance for an everyday product.
Additionally, this product has never bothered my coconut allergy. It is free of coconut oil and its derivatives. This product works wonderfully with my sensitive skin. If you are looking for coconut-free skincare products, check out this post.
Acure Vitamin C Sunset Facial Serum
Find it on Amazon