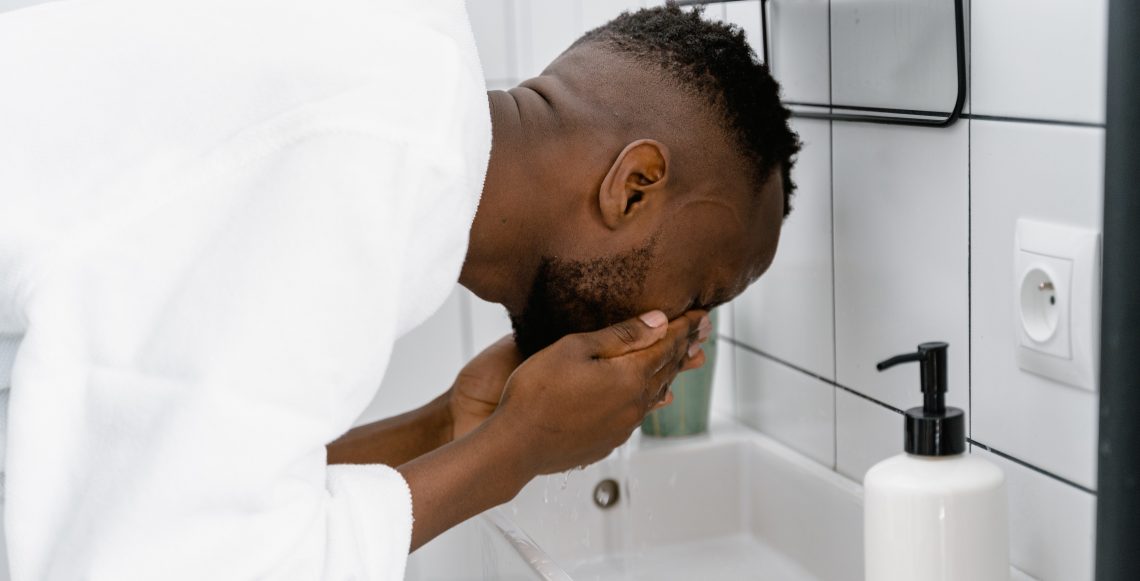 8 Coconut-free Face Washes for Sensitive Skin
There is a high demand for face washes without coconut derivatives since a lot of people have either an intolerance or an allergy to coconut. This makes buying skin care products tricky because coconut and its derivatives are in the majority of the big name brand face washes. That's why we wanted to provide you with a guide featuring 8 coconut-free face washes. We also have searched the manufacturer's sites to be able to include ingredients lists in case you have sensitivities to other commonly used ingredients.
1. The Organic Cleansing Oil
Badger is a brand we really love. It has so many coconut-free products, and this cleansing oil is one of the best. We appreciate how uncomplicated their ingredients lists are too.
Cleansing oils are growing in popularity and for good reason. The cleansing oil bonds with the natural oils on your skin, and then you wipe them off with a warm cloth. Your skin is left clean, supple, and moisturized.
Argan Ingredients: Sunflower Oil, Jojoba Oil, Argan Oil, Castor Oil, Orange Oil, Bergamot Oil, Menthol, Sunflower Vitamin E, Sandalwood Oil & Organic Ylang Ylang Flower Oil.
Damascus Rose Ingredients: Sunflower Oil, Jojoba Oil, Extra Virgin Olive Oil, Apricot Oil, Castor Oil, Lavender Oil, Sunflower Vitamin E, Rose Oil & Roman Chamomile Oil.
Seabuckthorn Ingredients: Sunflower Oil, Extra Virgin Olive Oil, Jojoba Oil, Apricot Oil, Castor Oil, Seabuckthorn Extract, Lavender Oil, Orange Oil, Sunflower Vitamin E, Geranium Oil, Rosehip Extract & Menthol.
2. The Exfoliating Face Wash
This German-based company's face wash is all natural. The biggest player in the ingredients list is the sweet almond seed meal, which cleanses and exfoliates. This also explains its slightly gritty consistency and dijon mustard appearance.
Some people wing it with this cleanser and have poor results. The trick to getting this face wash to work well is in the application. First place some into your palm and with some water, make a paste. Then resist the urge to scrub it into your face. Instead, gently press and roll for 1-3 minutes. If you have oily or combination skin, stay on the shorter side of this time range.
Ingredients: Water, Sweet Almond Seed Meal, Calendula Officinalis Flower Extract, Anthyllis Vulneraria Extract, Alcohol, Peanut Oil, Matricaria Flower Extract, Hypericum Perforatum Flower/Leaf/Stem Extract, Sunflower Seed Oil, Witch Hazel Bark/Leaf Extract, Wheat Germ Oil, Sweet Almond Oil, Fragrance , Citronellol, Geraniol, Acerola Fruit Extract, Xanthan Gum, Lecithin, Algin.
3. The Convenient Cleansing Pads
Unfortunately, most of the makeup removing wipes on the market contain coconut or its derivatives. That's why finding these coconut-free cleansing pads was so exciting. Garden of Wisdom's Cleansing Pads are good if you're on the go or if you're just doing your skin care routine at home.
The container contains 50 cleansing pads. Use them to wash your face and remove eye makeup. Afterwards, rinse your face with warm water.
Ingredients: Soapnut Liquid Base, Decylpolyglucoside, Red Rooibos Tea Extract, Lactic Acid, Willow Bark Extract, Cosmocil CQ, Organic Colorant (Beet)
4. The Powdered Face Wash
You probably won't find a powdered face wash in your average drugstore, so seeing Ora's Amazing Herbal powdered face wash may cause some hesitation. But think of it this way: since you add the water right before application, you control the consistency and tailor it to your skin's needs. Also, when travelling by plane, you don't need to put it into your liquids bag!
Since this is a soap-free face wash, don't expect to see any skin-stripping foamy bubbles. The kaolin clay in the face wash cleanses and, in a very gentle way, exfoliates the skin. If you have oily skin, it can also double as a face mask.
Ingredients: Kaolin Clay Powder, Arrowroot, Rosehips, Hibiscus, Frankincense
5. The Budget-Friendly Face Wash
Albonene's face wash has a short but sweet ingredients list and doesn't contain any fragrances. This makes it great for sensitive skin.
This may become your secret weapon when removing waterproof makeup. Albonene boasts that this cleanser removes makeup, cleanses the skin underneath, and moisturizes, and doesn't require any additional water to be mixed into it. It isn't a far cry away from vaseline, but it's far less greasy. With that in mind, it'll probably work best for those who live in dry climates and those who hate face washes that make their skin feel dry.
Ingredients: Mineral Oil, Petrolatum, Paraffin, Ceresin, Beta Carotene
6. The Vegan Cleansing Oil
Normally skin care products have a lot of herbal ingredients, but Mad Hippie gets extra points for incluiding so many ingredients that we'd happily see on our plate. This cleansing oil includes ginger, pumpkin seed, and white tea. Thus they maximize on antioxidants and other vitamins that your skin will love.
This cleansing oil will remove makeup and impurities, and leave the skin soft and smooth.
Ingredients: Safflower Seed Oil, Squalane, Rose Fruit Oil, Ginger Root Extract, Pumpkin Seed Oil, Oat Kernel Oil, Tocopherol, White Tea Extract, Steam Distilled Citrus Aurantifolia Extract
7. The Environmentally-Minded Face Balm
UpCircle is proud to say their products are natural, vegan, cruelty-free, and come in recyclable materials.
The cleansing balm has a texture of a hard, crystalized honey. The texture comes from "upcycled" apricot stones that gently exfoliate and cleanse your skin. It is important to use a warm cloth to entirely remove the balm from your skin.
Ingredients: Helianthus Annuus Seed Oil, Shea Butter, Sesame Seed Oil, Olive Fruit Oil, Candelilla Wax, Camellia Oleifera Seed Oil, Black Currant Seed Oil, Rosemary Leaf Oil, Apricot Kernel Powder, Oat Kernel Oil, Blue Tansy Flower Oil, Sea Buckthorn Fruit Oil, Juniper Fruit Oil, Tocopherol, Eucalyptus Leaf Oil, Leptospermum Scoparium Oil, Salvia Sclarea Oil, Limonene, Linalool
8. The Cleansing Balm Splurge
This cleansing balm has a texture like butter. When you rub it between your fingers, it begins to melt and can easily be applied to your skin. With a damp cloth, wipe off all the unwanted grime of the day. Living Libations says there is no need to rinse your face afterwards. Your skin will be extra hydrated from the balm and you can go straight to the serum step of your routine.
Ingredients: Jojoba, Seabuckthorn, Laurel Wax, Happy Beeswax, Lavender, Vetiver, Palmarosa, Grapefruit, Turmeric
Do you have a favorite coconut-free face wash? Leave your recommendations in the comments below.