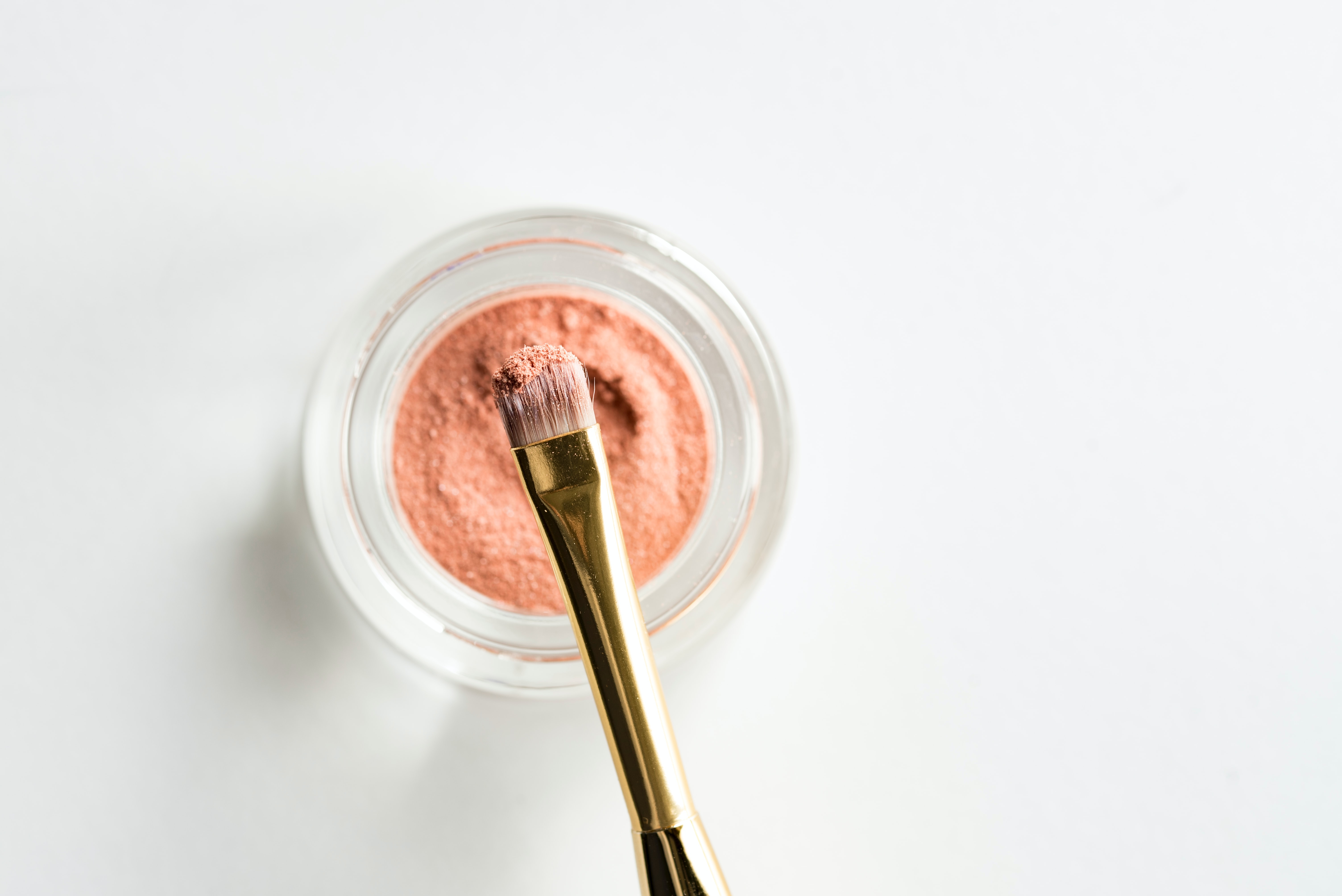 A Comprehensive List of Coconut-free Makeup
Here at the Sensitive Skin Oasis, we have gone through the ingredients lists of many popular products to find quality cosmetics for those of us with a coconut allergy. Now you can see all of our coconut-free makeup recommendations in one list for your convenience.
If you enjoy these recommendations, then check out our list of coconut-free skin care products, personal care products, and hair prodcuts.
Primers without Coconut
You just finished your morning skincare routine and now you're ready to begin applying your makeup. Using a primer is the perfect transition for your skin. It creates a base for your makeup and will help it stay put for longer during the day. We have found both liquid and powder coconut-free primers.
Color Correctors without Coconut
When there is any intense discoloration on your face, applying a color corrector before foundation may do the trick. Don't be scared if it's green – green cancels out red. After all, it's not meant to be smeared all over your face; instead, apply it only on the discoloration and blend thoroughly.
Liquid Foundations without Coconut
Everyone is different when it comes to what type of foundation suits them best. Even if you have a coconut allergy, you still have plenty of choices coconut-free liquid foundations for those days when you want to even out your complexion.
Powder Foundations without Coconut
One of these coconut-free powder foundations may be your new go-to base for your face.
Concealers without Coconut
When there are still some areas that you want to touch up on your complexion, grab one of these coconut-free concealers. It is generally recommended to buy a concealer that is one or two shades lighter than your skin color. If you love a liquid concealer and use a powder foundation, we recommend applying the concealer first.
Bronzers without Coconut
Having a smooth, uniform complexion is incredible. Take it to the next level by adding some dimension and warmth to your face with a coconut-free bronzer. You can look sun-kissed and/or contoured depending on your style.
Blushes without Coconut
Try putting your blush on after your bronzer. It will decrease the amount of blush you use while guaranteeing that your rosy cheeks pop. Brush a little coconut-free blush on to the bridge of your nose to complete the sun-kissed look.
Highlighters without Coconut
For a lit-from-within look, use a highlighter on the highest points of the face. It is a lovely complement to the contouring acheived from your bronzer. These coconut-free highlighters will make it look like you naturally attract the light in any room.
Pearl Powders without Coconut
Originally made popular in China, applying crushed pearls to your face can give your skin a lovely glow. See if the anti-bacterial properties of these coconut-free pearl powders brighten up your look.
Eyeshadows without Coconut
When do you apply eyeshadow? It is normally recommended to apply it after doing your complexion. However, if you notice a lot of fallout while using a particular eyeshadow, try applying it before applying foundation so you can easily clean up and not discolor your under eyes. You can always touch up the eyeshadow after finishing your complexion. Try these coconut-free eyeshadows and let us know what order you prefer in the comments.
Eyeliners without Coconut
Add definition to your eyes with a coconut-free eyeliner. We will keep looking for more options for you.
Mascaras without Coconut
Please help us find more coconut-free mascaras! We look for mascaras that don't contain coconut, palm, or carnauba. Let us know your favorites in the comments so we can improve our recommendations.
Brow products without Coconut
Define your browns and keep them in place with these coconut-free brow products.
Lip Liners without Coconut
Use one of these coconut-free lip liners to frame your lips and keep your lipstick from bleeding. It's generally recommended to use a lip liner one or two shades darker than your lipstick. Try filling in your lips completely – even if your lipstick fades away during the day, your lips will still have a nice tint left.
Lipsticks without Coconut
Having colorful lips not only completes your look, but studies have showed it creates a feeling of self-confidence. So our recommendations is pop on some coconut-free lipstick and take over the world.
Lip Glosses without Coconut
Add some color and shine to your lips with these coconut-free lip glosses.
Finishing Powders without Coconut
End your look with a coconut-free setting powder if you have an oily skin type or if you have noticed that your makeup doesn't stay put for long.
Setting Sprays without Coconut
If you are using a coconut-free setting spray, we recommend applying your mascara afterwards in case it isn't waterproof.
These products are recommendations solely because their ingredients lists at the time of publishing did not include coconut or its derivatives. We can't guarantee it will work for you and if you have any concerns, it's best if you consult with your doctor.
We'd love for you to join the conversation. Did a product we featured turn out well for you? Do you have a product you love and would like to share with the rest of us? Let's work together to continually improve this sensitive skin oasis.