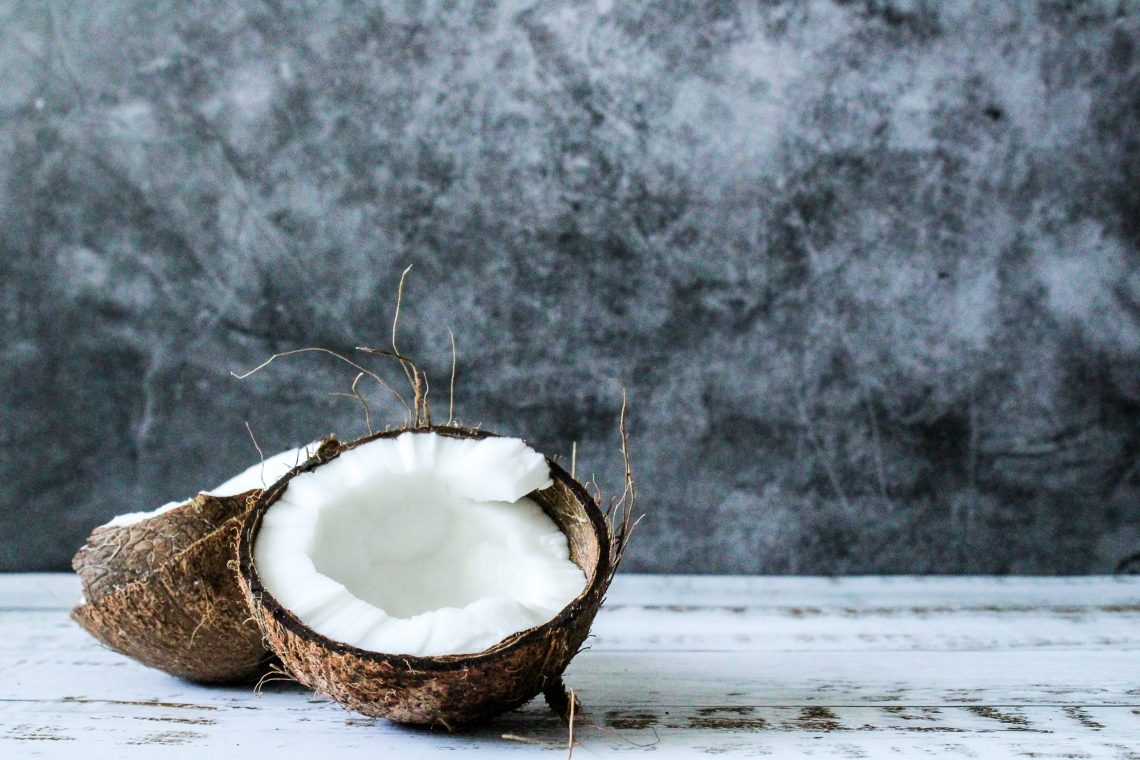 The Ultimate List of Coconut Derivatives in Skin Care
Do you have a coconut allergy? At first glance, most people think a coconut allergy just means that you can't eat piña coladas and macaroons. We all know it's much more than that. What people don't realize is that coconut and its derivatives can be found in almost all skin care products.
Do you need to be able to read an ingredients list on a skin care product and identify coconut derivatives that could cause an allergic reaction? Then turn to this ultimate list of coconut derivatives in skin care.
The following may be derived from coconut:
1,3-Butanediol
Ammonium Lauryl Sulphate
Arachidyl alcohol
Bis-Diglyceryl Polyacyladipate-2
Butylene Glycol Dicaprylate/Dicaprate
C12-18 acid triglyceride
Calamide
Capryl Glycol
Caprylhydroxamic Acid
Caprylic Acid
Caprylic Glycol
Caprylic/Capric
Caprylic/Capric Triglyceride
Caprylyl glycol
Caprylyl/capryl glucoside
Ceramide 3
Ceteareth-20
CETEARETH-30
Cetearyl Alcohol
Cetearyl Glucoside
Ceteth-20 Phosphate
Cetrimonium Chloride
Cetyl Alcohol
Cetyl Esters
Cetyl Ethylhexanoate
Cetyl PEG/PPG-10/1 Dimethicone
Cocamide MEA
Cocamide Mipa
Cocamidopropyl Betaine
Cocamidopropyl Hydroxysultaine
Coco glucoside
Coco-Caprylate
Cococaprylate/Caprate
Cocomide DEA
Coconut Alkanes
Coconut diethanolamide (CDFA)
Cocos nucifera oil
Cocoyl amide propyldimethyl glycine
Cocoyl diethanolamide
Coir
Decanoic acid
Decyl alcohol
Decyl Glucoside
Dicaprylyl carbonate
Diisostearyl Malate
Disodium Cocamphodiprop
Disodium Cocoamphodiacetate
Disodium Laureth Sulfosuccinate
Disodium Lauryl Sulfosuccinate
Disodium Stearoyl Glutamate
Dodecanol
Glycerin/Glycerine/Glycerol
Glyceryl Caprylate
Glyceryl Cocoate
Glyceryl Dibehenate
glyceryl monostearate
Glyceryl Ricinoleate
Glyceryl Stearate
Hexyl Laurate
Inulin Lauryl Carbamate
Isoamyl Laurate
Isocetyl Stearate
Isodecyl Neopentanoate
Isopropyl Myristate
Kinetin
Lauramide DEA
Laureth-23
Laureth-3
Laureth-4
Laureth-7
Lauric Acid
Lauryl alcohol
Lauryl Glucoside
Lauryl sarcosine
Laurylglucoside Crosspolymer
Magnesium Stearate
Methylsulfonylmethane
Myristic acid
Myristyl Glucoside
Neopentyl glycol dicaprylate/dicaprate
Ninol COMF-N
Nylon 12
Octanediol
Octyldodecanol
Olefin Sulfonate
Optiphen
PEG-7 Glyceryl Cocoate
PEG-8 Dilaurate
PEG-20 glyceryl triisostearate
PEG-30 Glyceryl Cocoate
PEG-100
PEG-100 Stearate
Phenoxyethanol
Polyglycerin-3
Polyglyceryl-10 Laurate
Polyglyceryl-2 Sesquiisostearate
Polyglyceryl-2 Triisostearate
Polyglyceryl-4 Caprate
Polyglyceryl-6 Caprylate
Polysorbate 80
Polysorbate-20
Potassium Cetyl Phosphate
Potassium Cocoate
Potassium Cocoyl Glycinate
PPG-2 Hydroxyethyl Cocamide
Sodium Cocoamphoacetate
Sodium Cocoate
Sodium Coco-Sulfate
Sodium Cocoyl Glutamate
Sodium Cocoyl Isethionate
Sodium Laureth Sulfate
Sodium Lauroamphoacetate
Sodium Lauroyl Glutamate
Sodium Lauroyl Lactylate
Sodium Lauroyl Methyl Isethionate
Sodium Lauroyl Sarcosinate
Sodium Lauryl Sulfate
Sodium Methyl Cocoyl Taurate
Sodium PCA
Sodium Stearate
Stearalkonium chloride
Stearic acid
Stearyl alcohol
Sucrose Cocoate
Sucrose Stearate
TEA Lauryl Sulfate
Tegobetaine L7
Tocopheryl Acetate
Tricaprylin
Triethylhexanoin
Zinc Stearate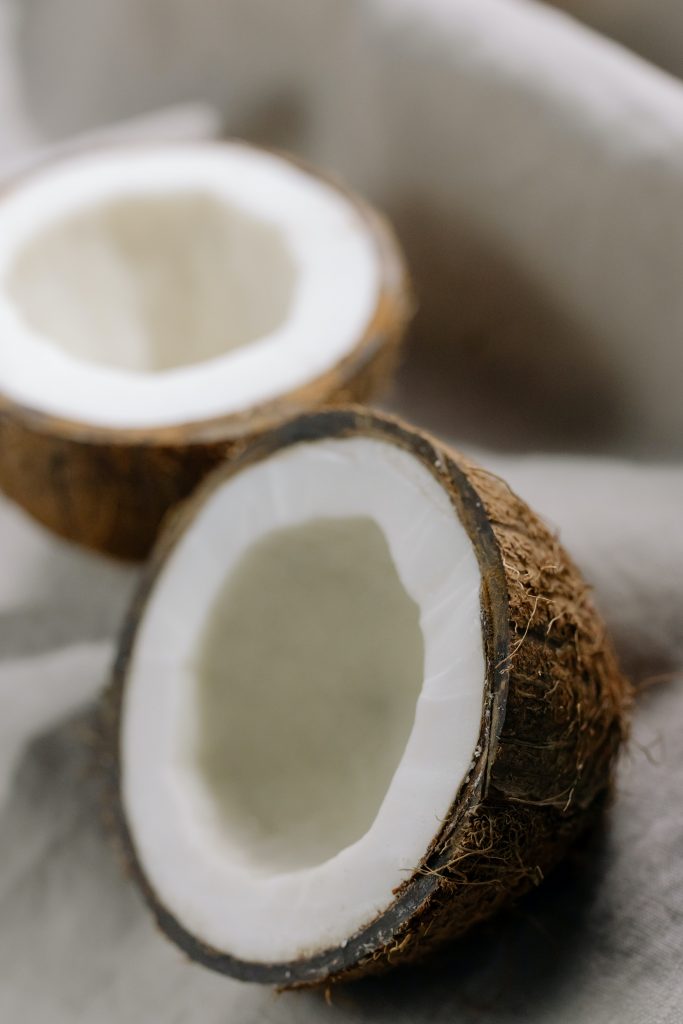 Perhaps you noticed some patterns. If the ingredient has the prefix capry-, cetear-, cetyl-, coco-, coca-, laur-, or stear-, there is a good chance that the ingredient was derived from coconut.
Stay tuned for a future article that will list which of these ingredients may be derived from other sources. This will allow you to check with the manufacturer to see whether or not you can use their product.
How to find skin care products that don't contain coconut derivatives
We've already done the work for you! Check out these articles:
Many of us with coconut allergies find it very difficult to find products that won't break us out even if we try to buy products that don't obviously contain coconut. As you can see in the list above, it often sneaks into our products by means of its derivatives. Coconut has really become a main player in skin care but that doesn't mean there aren't options out there for those of us with coconut allergies.
For the ingredients we recommend on our site, we look over all the ingredients to ensure it doesn't have any of these coconut derivatives. Also, in case someone has a palm allergy, we try to avoid anything derived from it as well. If something we do feature on our site does include one of these ingredients, please know that we make it a practice to contact the manufacturer to ensure the ingredient was derived from another source.
Do you have any coconut derivatives that you think should be included in this list? Let us know below and share your knowledge with the rest of us.