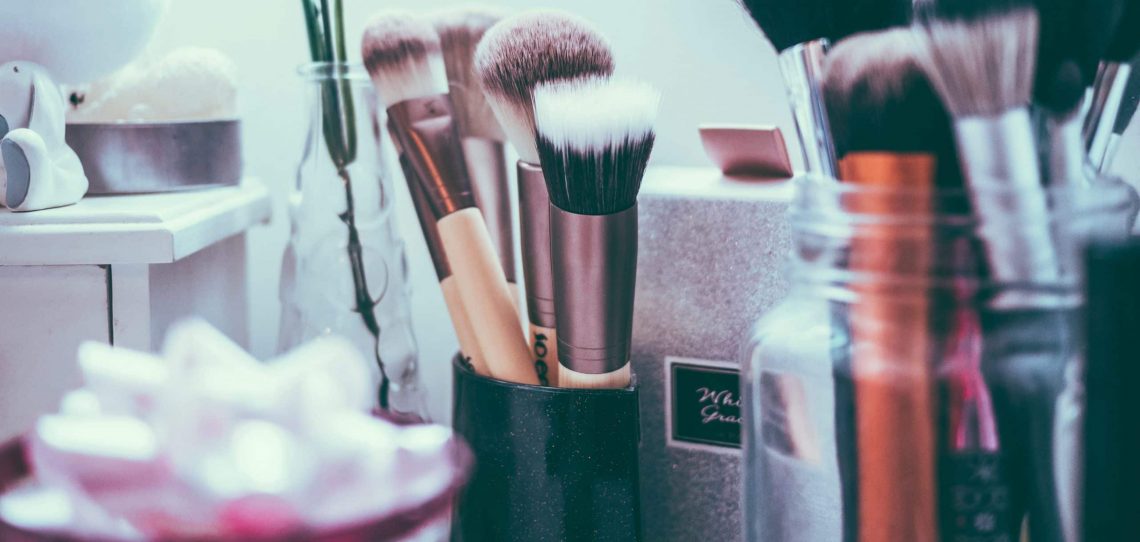 [REVIEW] Maybelline New York Instant Age Rewind Instant Perfector 4-In-1 Matte Makeup
I really wanted a drugstore foundation that didn't contain coconut nor coconut derivatives. Thus, I was really excited to find an option for me: Maybelline New York Instant Age Rewind Instant Perfector 4-In-1 Matte Makeup. The four makeup products meant to be covered in this foundation are primer, concealer, mattifying powder, and BB cream.
Available on Amazon in 6 shades ranging from fair to deep
The Bad
The first thing I noticed when using the product was its whipped form and the inconveniences caused by it. The whipped texture made it difficult to keep on my fingers. At times, it rolled straight off on to the floor. Learn from me: keep an eye on it and don't get distracted while applying it. Periodically the bottle will spit at you if there is too much air in it, so aim it away from yourself and towards something cleanable. My mirror has some splatter marks now, but they easily come off when cleaned.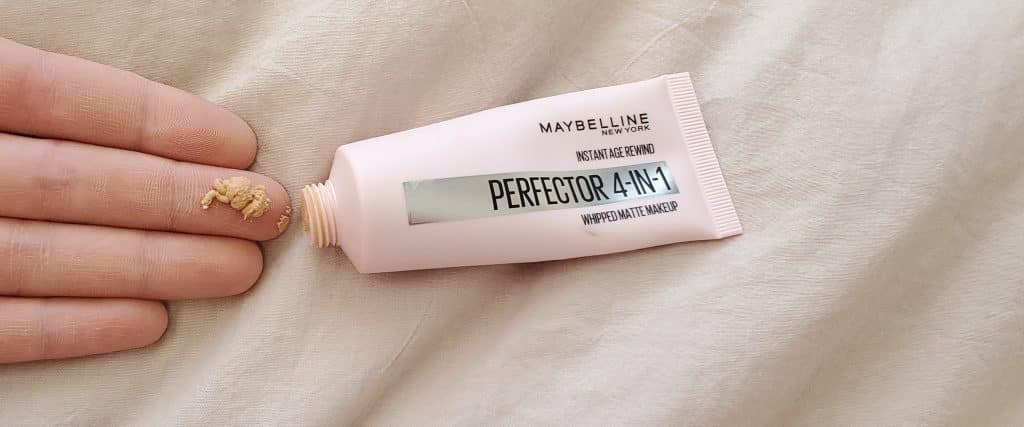 The directions on the foundation package say to apply it with your fingers. I have never liked using my fingers to apply makeup. Even though I thoroughly wash my hands beforehand, I still imagine bacteria from my grubby hands getting into my pores. For the sake of science, I did as instructed by the box.
After applying the product to my skin with my fingers, I found the matte makeup to be streaky and to really build up around the edges. It was weird how something so thick would not conceal blemishes very well. In Maybelline's defense, they do compare it to a BB cream, which doesn't conceal much. To get it to blend, I patted my face repeatedly until I could no longer see clumps.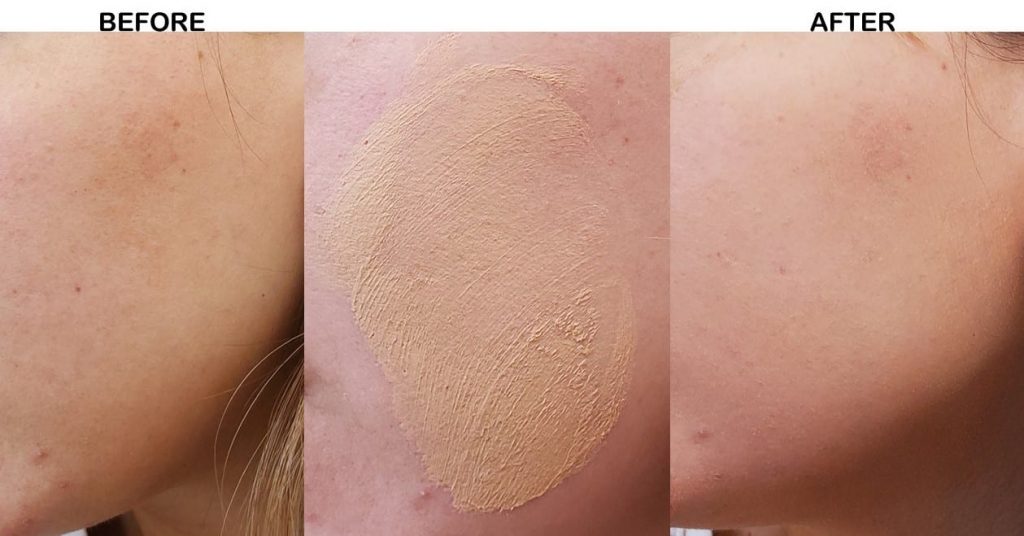 Since I was struggling to find a smooth way to apply this matte makeup, I tried various methods. I normally prefer applying liquid foundation with a brush, and then blend it with a moist makeup sponge. I tried using a brush alone, but the brush lines left behind were so prominent. They were difficult to blend out, even with a sponge after.
I tried only using the sponge. Once again it was difficult to stop the whipped product falling onto the floor. I found the sponge somehow absorbed the product too much and didn't really apply onto my skin. Maybe it was the water in the sponge repelling the product. It was overall odd to me.
In conclusion, the package was right. Applying the foundation with your fingers was the least bad method and thus the most recommended application method.
The Ugly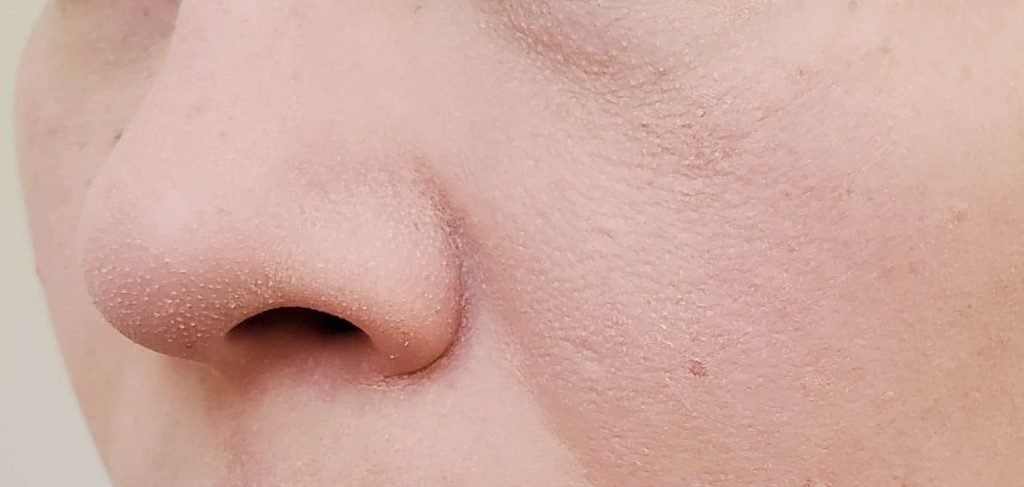 I specifically don't like how the matte makeup looks on my nose and on my forehead between my eyebrows. It creates a lot of texture on every pore and makes it look dry even though it's not. It doesn't dry out my skin, but it makes it look terribly dry and flaky somehow.
I have found that applying a good amount of moisturizer, facial oil, and sunscreen beforehand helps give the foundation something to hold onto and blend with. That makes application quicker, but I still don't love how it makes my skin look.
The Good
I have mentioned a lot of negatives about the foundation but there are some positives. It is very lightweight and not greasy in the slightest. I have not noticed any new breakouts since using the foundation (despite my fear of applying the foundation with my fingers).
Once the matte makeup is applied in the morning, it lasts all day. Periodically I need to blend out the crease around my nose, but all foundations are that way for my face.
I do not have oily skin in general, but I do get some oil on my cheeks near my nose and on my forehead. Thus, with most foundations after 6 hours or so, I have to powder my T zone to cut down on shine. With the Maybelline New York Instant Age Rewind Instant Perfector 4-In-1 Matte Makeup, I never ever get shiny. It is crazy how matte my skin stays, but it doesn't dry out my skin at all. The word "matte" in the name is no joke.
Not for me, but maybe it's for you?
Overall, this matte makeup was not for me. It may be for you if you have oily skin and an even complexion. I am going to stick to mineral foundations. I particularly love Lily Lolo and Alima.
Did you try the Maybelline New York Instant Age Rewind Instant Perfector 4-In-1 Matte Makeup and enjoy it? Are there any tips I should know about before application? Let us know in the comments.