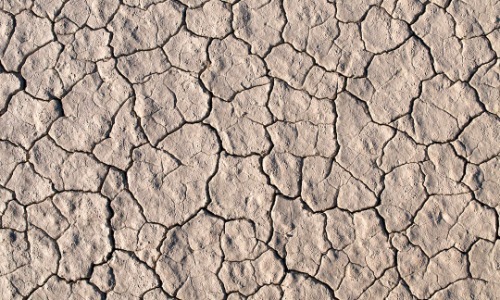 Trying to Breakup with ChapStick
I have been using ChapStick for my entire life. It is always in my pocket, my purse, my car, my desk. If I don't have one on me at all times, I get anxiety and instant dry lips. My life revolves around ChapStick and I recognize it's a problem.
In my attempt to use only coconut-free products, I decided to change the brand of lip balm that I use. My hope is that if I am able to break the addiction to the ChapStick brand, I will eventually not depend on lip balm in general. It's not going great but it's going.
Once when I was in grade school, I went to camp and forgot my ChapStick at home. By the end of the week, my lips were so cracked and sore. I remember them hurting and feeling like the desert floor. This memory came to mind when I began this project. Thanks to the products I have found, my lips have never been as bad as they were that dreaded week.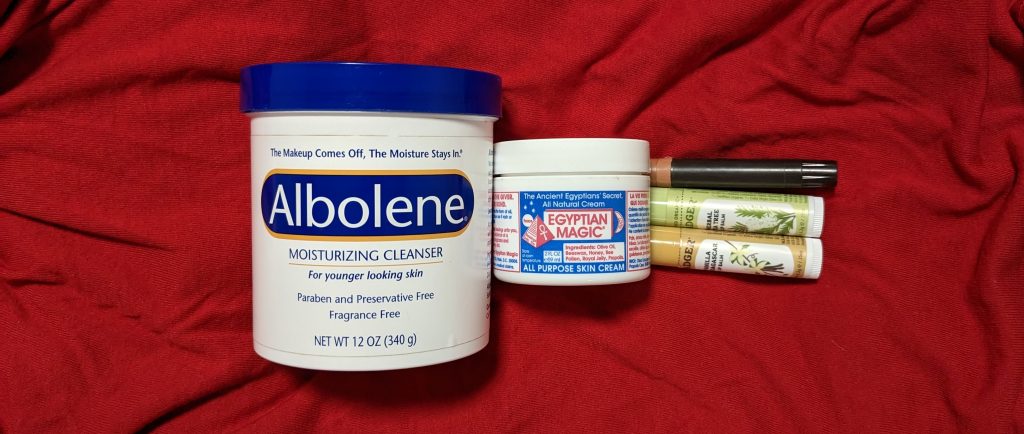 Going Cold Turkey
I started this journey two months ago by buying a Badger brand lip balm. I decided to first buy their tea tree balm. The tea tree and menthol in the balm had a cooling and healing feel on my lips. I think it mentally helped me with my transition. The aroma and tingle from the menthol made my mind believe that I was putting medicine on my sore lips. To be honest, it reminded me of the Medicated ChapStick that I have used in the past.
Badger Tea Tree & Lemon Lip Balm
Find it on Amazon
Ingredients: Extra Virgin Olive Oil, Beeswax, Castor Oil, Tamanu Oil, Tea Tree Oil, Menthol, Rosemary Oil, Peppermint Oil, Lavender Oil, Sunflower Vitamin E, Lemon Balm Oil.
Once the package of four Badger lip balms arrived in the mail, I replaced all my stashed ChapSticks with them. Initially they felt good on my lips. I did find myself reapplying more often because I wasn't getting the instant satisfaction that ChapStick gives. By the second day, I felt that my lips were dryer and starting to get chapped. However, I was determined to keep with it.
Trying to Cope
By week three, I was still dealing with chapped lips. I would noticed that I would have dry lips for a few days, then they would peel, and I would be left with soft happy lips. That would only last a day or two and then the cycle would happen again. I figured it was time to try an overnight treatment for my dry lips.
Thus I turned to the iconic all purpose cream Egyptian Magic. I wanted to try it as a lip treatment, and used it as a facial moisturizer as my control. I wanted to see if there was a difference between how my face reacted to the cream in comparison to my lips.
Egyptian Magic All Purpose Skin Cream
Find it on Amazon
Ingredients: Olive oil, Beeswax, Honey, Bee Pollen, Royal Jelly, Bee Propolis
Egyptian Magic is more of a balm than a cream. When it hits the warmth of your skin, it becomes spreadible. It applies nicely to my face and leaves a light shine from all the oils in it.
When I put it on my lips, it didn't absorb quickly at all. I tried having a good layer of it on before bed, but when I woke up my lips would not feel extra dry. My face has really liked the cream as a moisturizer but my lips have not liked it as a treatment.
Now when applying the cream as a moisturizer, I give a light swipe onto my lips but then wipe it off with a rag. My hope is that it adds a little moisture but I think it is too intense to leave on for a long period of time. Overall I don't think this has helped me very much in my overall breakup with ChapStick.
Taking a Preventative Approach
I was trying to think of things that make your lips chapped. Not drinking enough water seemed high on the list, so I tried drinking more water. I didn't see a huge difference but I figured it couldn't hurt to keep doing it as long as I didn't lick my lips afterwards.
Then when thinking about how important it is to cleanse your face before going to bed, it dawned on me that I never clean my lips in my nighttime routine. I often use lip liners, glosses, and tinted balms and just let them fade off of my lips throughout the day.
I decided to use the Albolene cleanser on my lips in the evenings since it moisturizes as well as cleanses.
Albolene Moisturizing Cleanser
Find it on Amazon
Ingredients: Mineral Oil, Petrolatum, Paraffin, Ceresin, Beta Carotene
When applying the cleanser all over my face, I make sure to put some onto my lips as well. Then I lightly rub my lips with a slightly damp reusable makeup remover pad. The pads I use are quite soft so I don't feel any discomfort doing this step. I find this process cleans my lips and lightly exfoliates them at the same time. Since I have begun this step, they peel less often.
Living Day-to-Day
I think I have gotten used to having slightly dry lips with a little bit of texture. It has been two months and I feel that I still go through cycles of chapped lips but with less frequency than I had at the beginning. I hope that within a couple more months I will be free of the cycle.
My day-to-day lip balm is now Badger's vanilla lip balm. I really like the deep vanilla smell and it feels luxurious on the lips. Periodically I still use the tea tree one if I feel like I am getting too anxious over chapped lips.
Badger Vanilla Madagascar Lip Balm
Find it on Amazon
Ingredients: Extra Virgin Olive Oil, Beeswax, Castor Oil, Vanilla Extract, Rosemary Extract, Rosehip Extract, Seabuckthorn Extract, Aloe Vera.
My only complaint about the Badger lip balms is that they have no tint to them. I needed a product for when my lips are a bit too chapped for lip liner and I don't want to call attention to the texture. That's when Burt's Bees came in to save me.
Burt's Bees Lip Shimmer
Find it on Amazon
Ingredients: ricinus communis seed oil, helianthus annuus seed oil, beeswax, euphorbia cerifera wax, mentha piperita oil, lanolin, theobroma cacao seed butter, copernicia cerifera wax, butyrospermum parkii butter, fragaria ananassa seed oil, prunus armeniaca kernel oil, ribes nigrum seed oil, rosmarinus officinalis leaf extract, sambucus nigra seed oil, tocopherol, canola oil, glycine soja oil. +/-: mica, iron oxides, carmine, alumina, titanium dioxide
The Burt's Bees shimmer lip balm has been a nice addition to my lip care arsenal. It has a creamy application and feels nice on the lips. Whereas mattes call out texture, the shimmer of this balm really smoothes it over.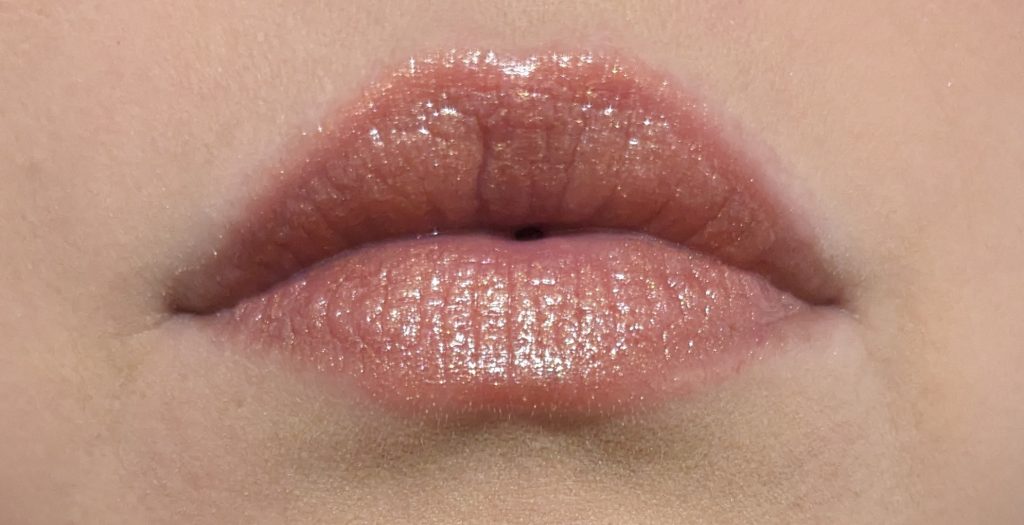 Do I miss ChapStick? Yes, I do. I have my moments when I want to go back to it and not have to think about what I do with my lips.
Have I seen benefits from breaking up with ChapStick? Yes. I used to periodically get small blemishes along my lip line. Since I stopped using ChapStick, I haven't had any. Although I still always feel most comfortable with something on my lips, I can now scratch that itch with a variety of products such as lip liner or lip gloss without feeling that my lips are too dry.
Do you have any tips for me or others who are trying to break a ChapStick addiction? Share them in the comments.